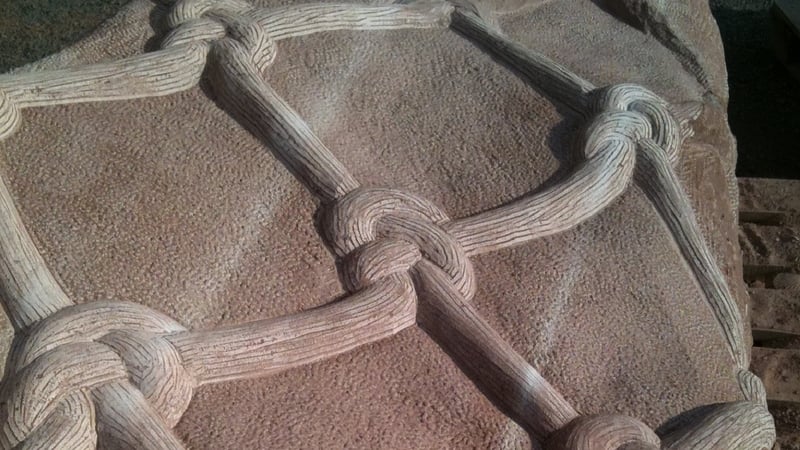 By Cristín Leach
Art Critic
From medieval stone-carved Síle na Gigs depicting naked women to decorated Celtic High Crosses, Galway's Iron Age Turoe Stone and the abstract carvings of circles, spirals and lozenges at the Megalithic passage grave at Newgrange in County Meath, Ireland has a centuries-old tradition of artists carving in stone.
Few Irish art college graduates emerge with such weighty ambition these days, but a number of contemporary artists are continuing to work with this ancient medium, making art that nods to the past while challenging notions of what 21st century stone-carved sculpture can be. From deceptively delicate elegance to hefty, personality-fuelled forms, Eileen McDonagh, Michael Quane, Martha Quinn, Martin Lyttle and Michelle Byrne are five of those leading the field.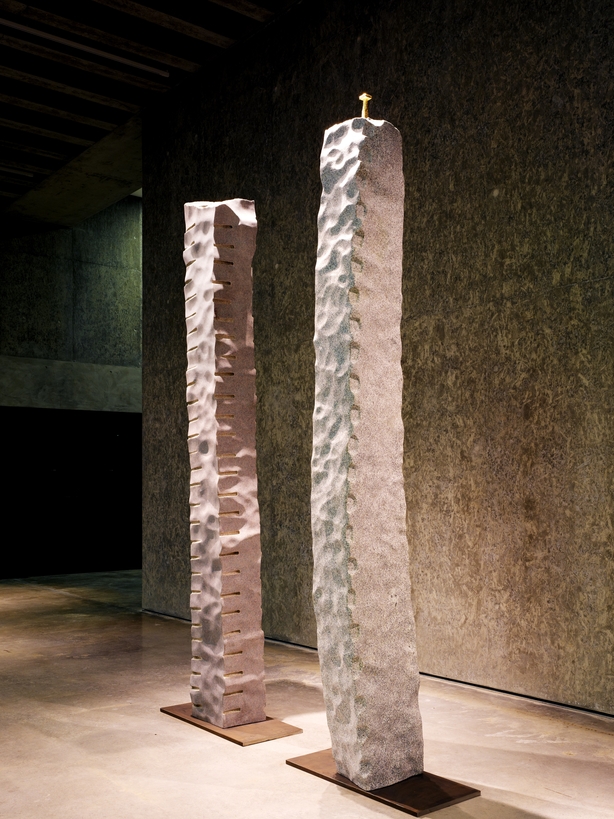 MacDonagh has been working as a stone sculptor since the 1980s. Her major solo show, Lithosphere, at Visual in Carlow in 2012 was a revelation. It featured Star sculptures carved in Kilkenny limestone, Indian granite and Kerry marble which ranged from 1.5m to 20cm across, as well as Ogham stone style pieces and her Petrified Forest (2011) of three five-metre-tall marble trunks. She produces mainly large-scale public sculptures and her work has been installed in Japan, Germany, Luxembourg, and Sweden as well as Ireland, including at Dublin Castle and Kells Priory in Kilkenny.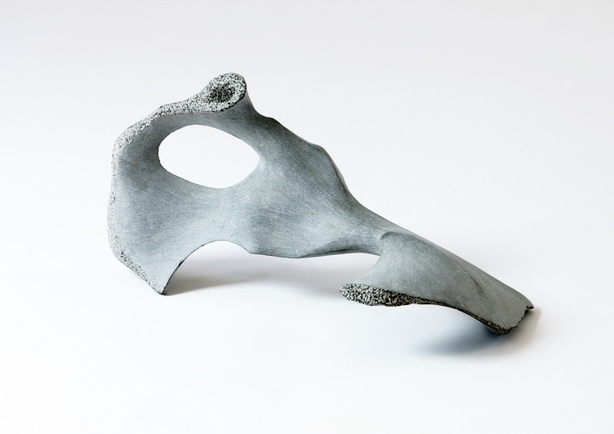 Based in Carlow, at the foot of the Blackstairs Mountains, Lyttle works with shapes derived from nature, including seedpods and fruit. His enlarged bone sculptures are carved from Kilkenny limestone and reveal the beauty of shapes usually hidden within bodies and flesh. They indicate death, but operate too as a reminder that bones are a core element of life: the inner scaffolding that gives us physical form.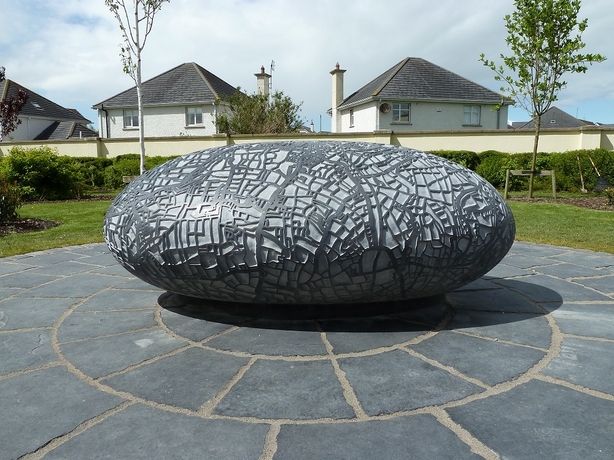 Also based in Carlow, Byrne's elongated egg and sphere shapes have ridges carved in relief into their surface like veins on a leaf. They resemble the tangle of intersecting paths on a map. She has also made large scale public works in this vein, including Journey in Thomastown, Co Kilkenny and the Ballygarvan Sphere in Cork. Her carved patterns echo contour lines, finger print forms, boundaries and roads.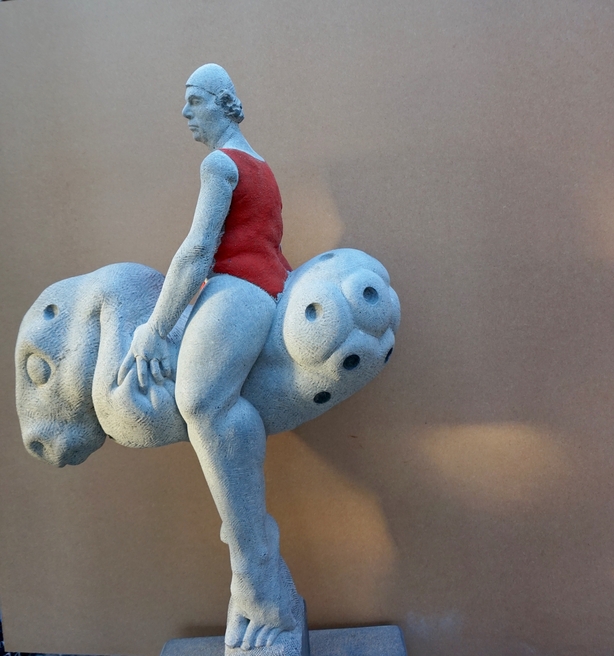 Cork-based Quane works predominantly with Kilkenny limestone, carving sculptures in an instantly recognisable style, in which animal and human forms are often intertwined. Much of his work is small scale but his large public art commissions include Fallen Horse and Rider in Midleton, Horses and Riders in Mallow and Figure Talking to a Quadruped in the grounds of UCC. Whimsy and a certain level of intense psychological drama combine in his work.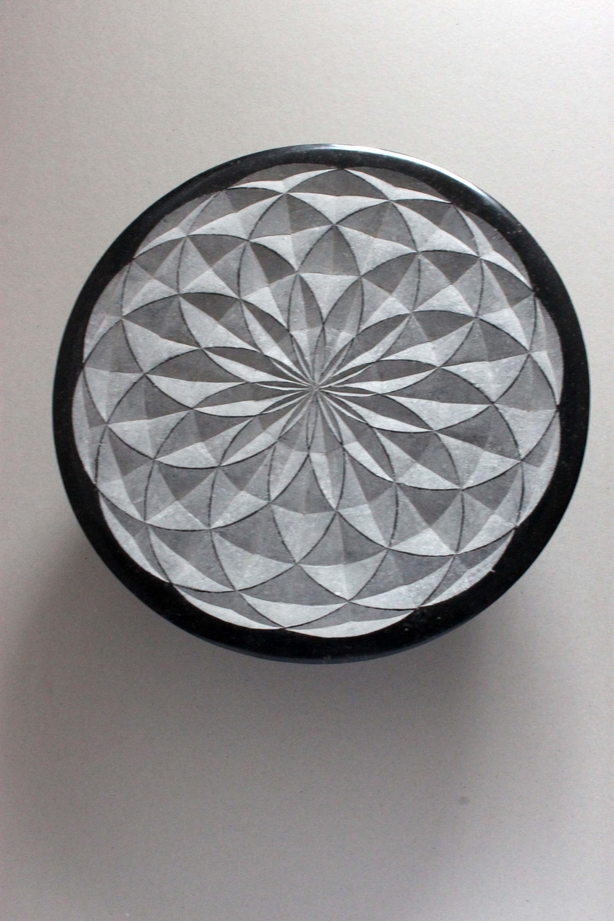 Quinn makes site specific stone sculptures inspired by nature and architecture. She also carves remarkably skilled and striking, geometric patterns into stone, as seen in her 2010 Sun Seeds installation for the Royal Hospital Donnybrook. She works in marble, Kilkenny limestone and Wexford granite.